Trinity Treasury management system (TMS)
This question is all about saving time & money by streamlining your treasury process.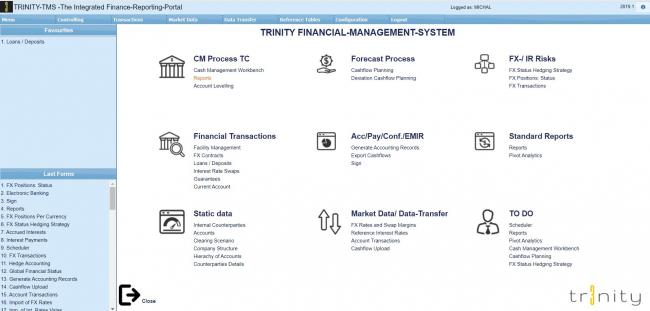 The TRINITY TMS can optimize your:
Payment process:

Create your payment files and send them to your banks via your existing EB system(s).
Set up a global payment factory

Trade finance process: our Letters of Credit & Guarantee module is the most advanced in the market.
Intercompany invoicing process: Setting up a global netting centre is easy!
System integration: the TRINITY TMS can be integrated with external systems.
The key questions a treasurer faces every day:
And other specialized modules and functions: