Partners

Omikron Systemhaus GmbH & Co. was founded in 1983. Since then, Omikron has become established as a leading and most experienced supplier of Electronic Banking solutions and operates worldwide.
Omikron develops standard software for banks and their clients. The internationally established Electronic Banking system MultiCash offers solutions for the financial activities of mid to large corporates. On the bank side, the Omikron Communication Platform covers the entire spectrum of national and international Electronic Banking services for all customer segments. Both products support all widespread European standards for Customer-Bank communication and incorporate most European payment formats.
Building on this successful product range, Omikron offers its corporate customers bank-independent solutions for automated payments, cash management and workflow optimization. Omikron can offer its customers solutions tailored to their specific needs and requirements, ranging from classic Electronic Banking via online banking to ASP applications.
Web: www.omikron.de

SmartStream is a recognised leader in financial transaction management solutions that enable firms to improve operational control, reduce costs, build new revenue streams, mitigate risk and comply accurately with the regulators.
By helping its customers through their transformative digital strategies, SmartStream provides a range of solutions for the transaction lifecycle with AI and machine learning technologies embedded - which can be deployed in the cloud or as managed services.
As a result, more than 2,000 clients - including 70 of the world's top 100 banks, rely on SmartStream Transaction Lifecycle Management (TLM®) solutions to deliver greater efficiency to their operations.
For more information visit the website: smartstream-stp.com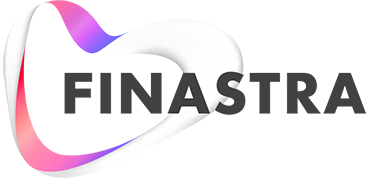 Finastra (formerly D+H) is a leading financial technology provider the world's financial institutions rely on every day to help them grow and succeed. Our global transaction banking, lending, payments and integrated core solutions are trusted by nearly 8,000 banks, specialty lenders, community banks, credit unions, governments and corporations.
Headquartered in Toronto, Canada, Finastra has more than 5,500 employees worldwide who are passionate about partnering with clients to create forward-thinking solutions that fit their needs. With annual revenues in excess of $1.5 billion, Finastra is recognized as one of the world's top FinTech companies on IDC Financial Insights FinTech Rankings and American Banker's FinTech Forward rankings. For more information, visit finastra.com.

The EastNets is specialized in the development of software for the IT infrastructure of the financial world. For these customers, the company also offers service and specialized IT consultancy. The mother company is established in Luxembourg where EastNets has sales and service offices as well as in Belgium and France. The software development department (EastNets Resources and Development S.A) is based in Belgium near to SWIFT.
To the international financial community, EastNets proposes a range of software which contributes in fighting against money laundering, as well as a range of software completing SWIFT s offers.
Since its creation, EastNets works in tight collaboration with SWIFT in developing particular functionalities for SWIFTAlliance, and for the new SWIFTNet platforms now expanding within financial institutions. This collaboration is strictly based on a partnership contract with SWIFT. This means that today EastNets is the first company to master the Alliance Development Kit (ADK), enabling us to achieve specific developments for our customers.
The SWIFT business is not the only key development of the group. EastNets is also specialized in the development of universal solutions independent of SWIFT platforms such as its "OFAC Multi-lists System for Traffic Filtering" software. This product s designated to fight against money laundering and therefore is of great interest to many banks.
Web: www.eastnets.com

Following market demand for a treasury solution that was "flexible but easy at the same time", TRINITY was founded in 1997, and is still owned by two treasury experts who just happened to love IT. The good news is, that the TRINITY TMS was developed from scratch. This means no old technology that has been modified.

Together with a growing staff, we are proud to serve more than 75 international corporate clients. The TRINITY TMS enables over 2.000 users around the world to work in a pleasant way.
Nevertheless, our clients are not a number. If you want to speak with our customers, contact us and we will arrange a call or meeting with them.
Web: www.trinitytms.com