Corporate Gateway for EBICS & MCFT - Standardized, reliable & secure
Optimized Communication Channels optimized for your corporate Transactional Banking
First and foremost, many corporates expect an interface that allows their financial transactions to be submitted directly to the banks from their ERP, treasury or payment factory system. With the MultiCash Communication Platform, you can offer these corporate customers a powerful solution that meets this need and uses recognised secure communication standards such as EBICS (the official standard for Germany, France and Switzerland) or MCFT. Easy and quick to implement, the MultiCash Communication Platform also benefits from a fully modular design. As a result, one popular option for banks is to deliver the stable and proven EBICS capability as a first step, to ensure that this general market requirement is met. The architecture of the MultiCash Communication Platform includes a capability to operate multiple communication channels in parallel, so that additional options for internet banking, mobile banking and an Open Banking can be added, as needed.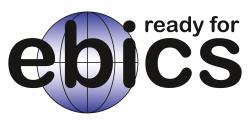 Current users of Omikron's EBICS and MCFT modules appreciate above all the stability of the solution, its high performance even with large data volumes and its scalability, which allows a flexible reaction to growing customer and transaction numbers. You can rely on our experience as pioneers in the introduction of these e-banking standards and our mature and proven plug-and-play solutions.
Integrated Gateways are available for:
MCFT - International standard process for secure communication (including encryption, compression, format validation and Electronic Signature)
EBICS (Electronic Banking Internet Communication Standard) - Method certified as by bank associations for the secure corporate-bank communication via internet (including encryption, compression and Electronic signature) for Germany, France and Switzerland
Your benefits with the communication standards EBICS and MCFT at a glance:
Established, official standards for corporate-bank communication, designed to meet customer expectations
Highest level of security, based on the latest technology for encryption, compression and digital signature
Guaranteed stability and flexibility even with large volumes of transactions and growing customer numbers thanks to high performance and scalability
Constantly maintained in line with latest technological and business requirements
Remote Signatures for EBICS/MCFT – the lean approach with MultiCash@Sign
For many corporates who prefer a secure file transfer channel to the bank – such as EBICS or MCFT – one challenge remains. The final authorization has to be made by a decision-maker who may be in a separate location or frequently on important business trips. Specially to meet this requirement, we have designed a lean solution for remote authorization of payment files submitted by various entry channels.
MultiCash@Sign® provides the full range of functionality needed by an authorized user to sign payment files via the internet. Overview and detailed reports on the payment files allow the contents to be checked as needed. The signature itself can be made using one of several options – all of which are user-friendly while at the same time highly secure, using PSD2-compliant Strong Customer Authentication.
One special feature of this solution is that no software has to be installed on the customer side. At the same time, the functional range of MultiCash@Sign can be extended to include some or all of the options from Omikron`s online banking suite MultiCash On.
Your Benefits with MultiCash Sign at a glance:
Immediate added value for your customers with the online authorization option
High flexibility and sustainability through the possibility of integrating a comprehensive range of online banking services
Improved usability, as payment files that are submitted via different channels can now be authorized centrally
A transparent overview of all payments due for signature for your corporate customers